Departamento de Profesorado de Inglés para EPB y ESB
La formación de profesores de inglés brinda una visión totalizadora de la Lengua Inglesa y contribuye al desarrollo pleno de la capacidad lingüística comunicativa al mismo tiempo que promueve la fundamentación teórica de las prácticas pedagógicas y la reflexión crítica sobre el propio proceso de aprendizaje.
The wise teacher does not bid you enter the house of wisdom but rather leads you to the threshold of your mind.
Kahlil Gibran
Our Instituto Superior Santa Trinidad has grown out of twenty years of experience as teacher trainers. Over these years we have implemented new educational projects and our college today is the result of our staff´ s collaborative participation and our students´ steady and creative work.
It is our mission as teacher trainers to strive to develop efficient and creative teachers that are responsible for their duty as educators and committed to their ongoing education
.
To provide students with all the knowledge they will need in their career is impossible, therefore, we try to supply them with a comprehensive picture of the theoretical foundations of language learning and teaching and the application of the basic principles and values to the practical concerns of pedagogy in the classroom. Throughout the curriculum we encourage a reflective classroom-based approach, which favours a constructively critical view of their performance and progress.
Nowadays the teacher´ s professional territory expands beyond the frontiers of the classroom and comprises great participation in the management of the institution. Therefore, with the aim of accompanying our student teachers in this transition from the typified role of the past to the new professional role of the present, we also offer training in educational management and conflict-resolution skills.
Thus, through practice and reflection, our students develop teaching competence and acquire a clear integrated understanding of their profession as educators.
Descargue requisitos y plan de estudio presionando aquí
Últimas publicaciones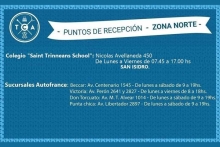 Tu cuadradito abriga - Recepción de material
. + info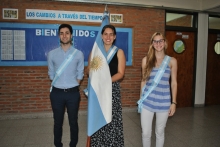 Inicio de ciclo lectivo 2019 Profesorado
. + info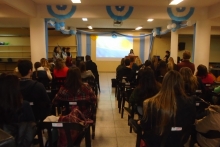 Día de la Independencia
. + info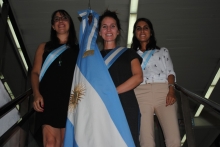 Inicio del ciclo lectivo 2018
. + info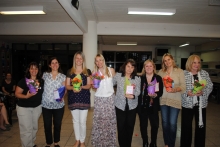 Acto fin de Ciclo Terciaria
. + info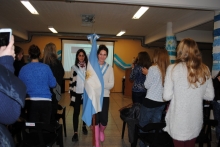 Acto Bicentenario 9 de Julio
. + info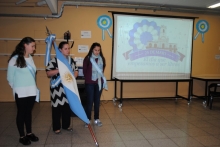 Acto 25 de Mayo
Recordamos en un acto alusivo el desarrollo de la Revolución criolla c.... + info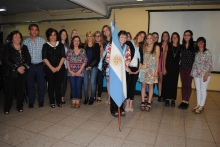 Acto de colación de grado
Compartimos algunas imágenes del evento.. + info